Here you will find some links to some excellent educational websites (plus a few games...).
If you know of any that you would like to share with other children in the school please let the school office know and we will put them on for you.
The links will provide homework help (covering all aspects of the curriculum) and give you an opportunity to extend your child's learning. Please click on the logos and links below.
Homework Help (covering all aspects of the curriculum)
Woodlands Junior School in Kent have lots of useful links to all areas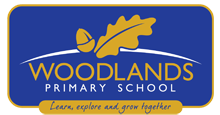 BBC Bitesize for both KS1 and KS2


British Council : http://learnenglishkids.britishcouncil.org/en/
Top Marks : http://www.topmarks.co.uk/
Education City : http://www.educationcity.com/
E2BN Gallery : http://gallery.nen.gov.uk/gallery-e2bn.html